Mining and Development in Peru

Mining has become the key driver of Peru's economic development, supporting almost two decades of uninterrupted growth and reducing poverty from 58.7% in 2004 to 22% in 2015.

While many minerals can be found in Peru, including gold, silver and zinc, its significant deposits of copper and the related increase in foreign investment have resulted in the country becoming the world's second largest copper producer, behind Chile.

Las Bambas

Las Bambas is one of the most important mining projects to come online in Peru in recent years and is expected to become one of the world's top three copper mines based on output.

Las Bambas – a joint venture between operator MMG (62.5%), GUOXIN International Investment Group Ltd. (22.5%) and CITIC Metal Co. Ltd. (15%) – is located in the Apurimac region of Peru, more than 4,000 metres above sea level.

There are more than 70 communities around the operation and along the transport corridor. We work with local leaders to deliver programs related to healthcare, education,  business development and agriculture.

Community commitments

We have a large number of commitments with the various communities near the mine, which were negotiated as part of the original land access and development agreement. This includes forestation programs in 21 communities, local business development programs, and agriculture and husbandry programs with families in the region to improve their incomes. We are also working with communities towards formal community development plans to support sustainable livelihoods.

The mining operation acts as a catalyst to promote the delivery of infrastructure and economic development – in partnership with local, regional and national governments – with a focus on community infrastructure. This support includes the construction of roads, bridges, and health and educational facilities. Las Bambas also supports healthcare campaigns in conjunction with the regional health network, and improved access to water for irrigation.

Through our commitment to social development we will contribute to the long term sustainability and development of the Apurimac region, and support the local and regional authorities in their work with the National Government to access projects and leverage funds for local development needs.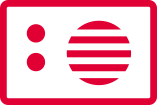 Listen to
Radio Clips

Watch
Videos